Precision Tree Service knows the great outdoors can be unpredictable at times. When you need a dependable company to meet all of your tree service needs, then it is time to contact us. We are experts in the landscaping, removal, pruning and storm cleaning industry. If you are in the Birmingham and Trussville, Alabama area we are the ones to call for all of everything related to tree service.
Removal & Clean-up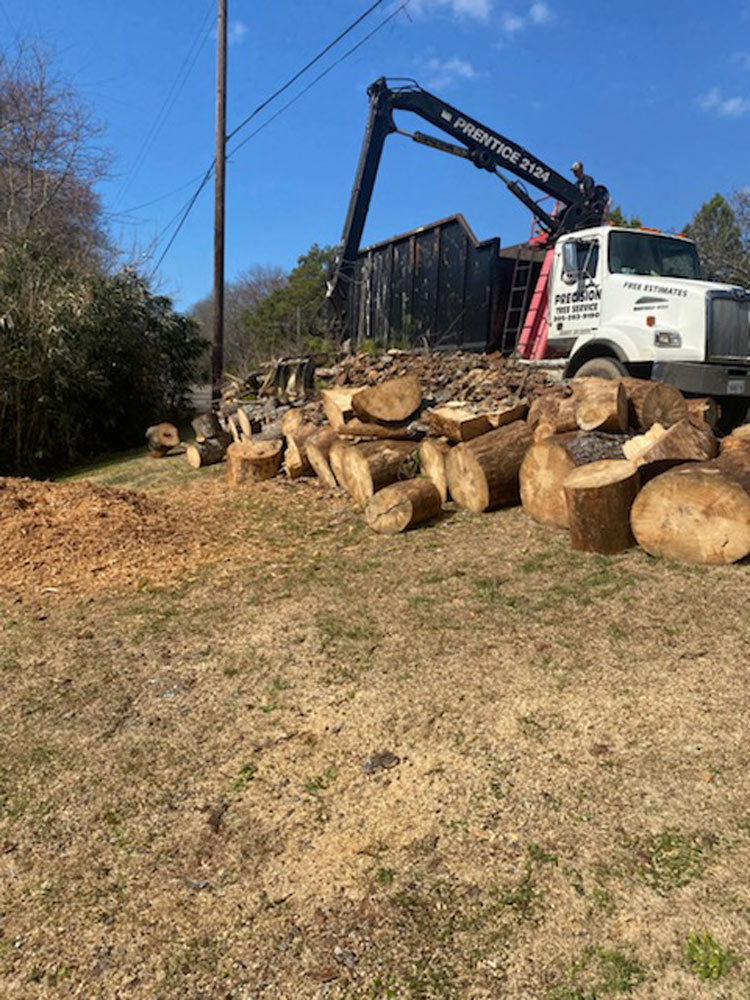 Our staff has years of experience under their belt and knows how to handle any issue. Whether you have a major or minor tree problem, we are here to help. Weather conditions change like the drop of a hat and we want to make sure you are prepared for whatever you may be facing. Stop wondering what to do when disaster strikes and let us take care of your issues.
Once a storm has passed it can be overwhelming to deal with the aftermath. Precision Tree Service wants to take the stress off your shoulders and clear up the mess for you. We specialize in storm cleanup and will have your landscape looking better than before. It does not matter if you need one area cleared or an entire row of fallen trees cleaned up, we will get the job done.
Trimming & Pruning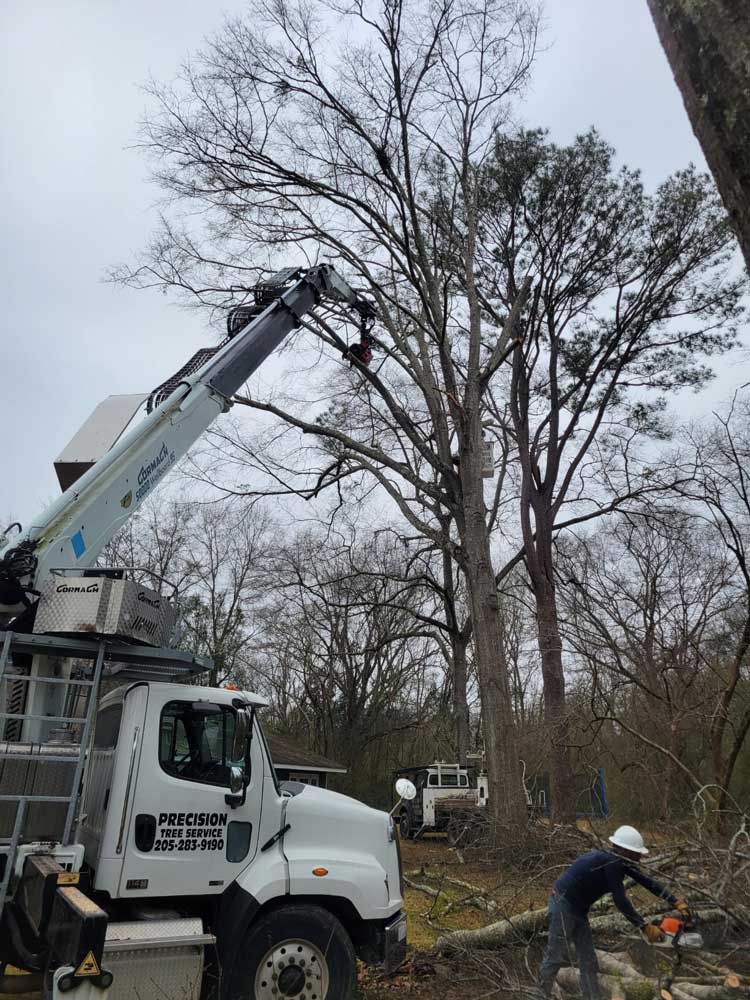 Pruning and trimming is another service Precision Tree Service provides. We will trim your tree to your particular requests and make sure your surroundings look neat and aesthetically appealing. When you need tree pruning, we are the professionals that you can rely on. Our tree pruning services are available in any area in Trussville, Alabama.
If you are looking for trimming services Precision Tree Service is here to help. We know that sometimes trees can grow out of control and in unexpected areas. We have the right tools, equipment, and staff to solve any trimming problem you may have. Precision Tree Service can tame any tree and shape it to your requirements so that it is not an issue anymore.
Precision Tree Service is in the business of maintaining your landscape. We always put an emphasis on taking care of the customer no matter difficult the job may be. When you call on Precision Tree Service, you can expect exceptional service and customer satisfaction. Contact us for any and all of your tree needs in the Trussville, Alabama area 205-283-9190.